This post is also available in:
Polish
Russian
Insurance coverage for expats.
All citizens are covered by healthcare insurance and its compulsory to have healthcare insurance when you want to work and live in the Netherlands. Everybody who studies or works and have their residence permit must have health care insurance and have to be insured by a health insurance company.
The Dutch health care system is funded through taxation and the government is responsible for the quality and accessibility of the health care system, but not in charge of its management. As stated above health care insurance is completely mandatory for everyone in the Netherlands also for foreign citizens from other countries, all expats when they received their residence permit they need to get a health insurance. All expats have to be insured either if they have a health insurance in their own country but there exist some exceptions.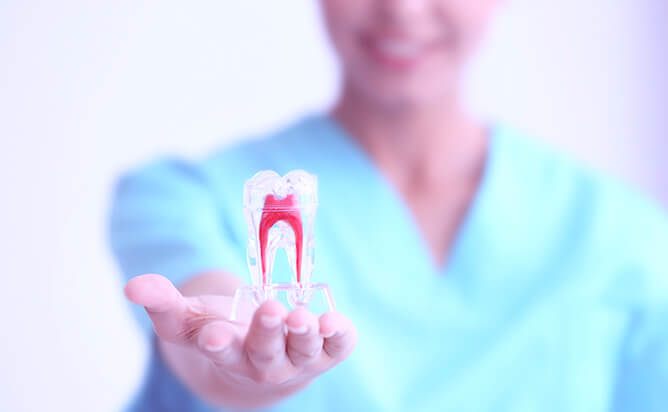 There are two main types of costs that you need to pay for the Dutch health insurance: premie and eigen risico. The first one (Premie) is a fixed fee that is deducted from your bank account each and every single month, but the second type is an annual fee that you must pay from your own pocket for some special treatments and medicines like extra costs of dental treatments.
Types of Dutch health insurance :
There exist two types of Dutch health insurance, which are:
Compulsory basic health insurance (basisverzekering): which provides basic health care cost and covers some of the treatments, and it costs around 100 Euros per month. It's important to express that the content of the standard package or basic health insurance is the same everywhere in each health insurance company and is set by the Government.
Optional additional insurance (aanvullende verzekering): some of the treatments are not covered by basic health insurance and there exists the possibility that it can be covered partially by additional health insurance which covers dental care for adults over 18, including dentist check-ups, fillings, scaling, dental implants, plastic surgeries, contact lenses, vaccinations, emergency health care, contraception etc.
Anderzorg offers the basic health insurance plus additional health insurance and for everyone. The basic health insurance is mandatory who lives and works here in the Netherlands. You don't need to pay more for the basic health insurance, you have insured 102 Euro per month with 385 Euro mandatory deductible. With the 500 Euro voluntary deductible, you pay as little as 78 Euro per month. Anderzorg Basic health insurance plan:  Anderzorg Basic health insurance plan is called Anderzorg Basis. The government determines what care is guaranteed under Basic insurance. The coverage of Basic insurance plans is, therefore, the same for all insurers.
Some important medical costs covered by Basic insurance are:
Among others, you are insured for hospitalization, medications, and care by a general practitioner
You have the right to emergency care abroad
You benefit from waiting list mediation from the Care Agent.
For all other necessary information please visit the below website and for dental treatments, coverage, and reimbursement of the dental treatments you can visit page number 66 of the policy and conditions booklet:
Supplemental health insurance plan.
If the coverage from the Basic insurance plan is not enough, you can get supplemental insurance. You can choose from several supplemental health insurance plans at Anderzorg. Choose to compose your own supplemental or a supplemental which is already composed for you.
Supplemental health insurance: Anderzorg Budget

Supplemental health insurance for young people: Anderzorg Jong

Supplemental health insurance: Anderzorg Extra

Supplemental dental insurance: Anderzorg Tand
Compose your own supplemental health insurance
It's also possible to compose your own supplemental health insurance with cover for physiotherapy, dentistry and world coverage.
Physiotherapy € 9 or € 18
Dentistry € 250 or € 500
World coverage
The ONVZ health insurance company offers the basic and supplementary health care insurance for the Dutch citizens and for Expats. For additional information, you can visit the ONVZ website, but the dental coverage is an additional insurance which is the secondary health insurance and it covers:
Dental care for insured persons of age 18 years old is 75% which is up to max, 250 Euros including technical costs. If there will be accidental dental cases, then its covered to a max. 2.500 Euros.

But there exist different benefits and coverage if the insured pays more than the dental costs coverage will be different.
Foreign Students.
There comes the question about foreign students who are studying in the Netherlands and need an insurance, so they are not obliged to have a Dutch health insurance there are many international health insurance companies. After you found your health insurance company you should register yourself with a GP (general practitioner), once you have a GP you can make an appointment with him/her and discuss your health issues if there are any. Whenever you are in need of health care first you have to meet your GP if necessary your GP will refer you to the hospital for further process.
You can find GP's in your area of living by searching in your city of residence.
Dental treatments are costly and are not fully covered in most cases by health insurance companies, the reimbursement of the dental care is 75% of all costs. But for the Dutch citizen's children under 18 must be insured, and their insurance cover is free or usually, they are cover by the insurer of their parents, but if you are 18 and over you are insured by a health insurance company. There is some special dental insurance that some companies offer, and it also depends on which kind of treatment the person needs or wants and how much to reimburse and how much to pay.
A person needs basic insurance and dental insurance, the basic insurance covers special treatments such as:
GP visitation

Medication reimbursement

Hospital treatments

Emergency treatments

Blood tests

Appointments with medical specialists

Mental healthcare

Pregnancy and Birth care services

Physiotherapy

Aged care

Fertility treatment

Ambulance services
And dental insurance covers below treatments:
Regular dental check-ups

Dental consultations

Anesthesia

RCT (root canal therapy)

Jaw treatments

Implants

Fillings

Crowns

X-ray

Etc
But different dental health care insurances cover different treatments more or less from the above-mentioned treatments. And every healthcare insurance company has their own general terms conditions and policy which have their own rule for the reimbursement of money of the treatment coverages.
Dentist from DentalExpat service
The dentists are all BIG registered in our dental practices and are competent for performing preventative, curative, medical and acute treatments

Who are we?

Dental Expat is a specialist agency that helps foreign speaking people to go to the dentist.  Looking for a dentist of your own native language speaking country in the Netherlands? we are ready to help you reach your desired native speaking dentist in the Netherlands. We help you in planning an appointment, thinking about your wishes for forwarding to a dental practice near you.
Dental Expat Netherlands : KvK-nummer 36052043
Our Benefits
Dentist from your own country
Dentist speaking your own native language
Easy match ansd accessible
Open and transparent communications
High-quality dental treatments
Fixed prices list in English: set by the government, you don't need to pay extra costs
Plan an appointment in a week